"We see the stores in the bourgeois parts of town (& the newly-gentrified ones too) and say that we want that shit and even more. … Is this commodity-fetishism? Yes, of the worst kind. Mainly, it's the kind that does not want to maintain capitalist social relations, but one that seeks to destroy them."
Happy Holidays! Don't mind the indulgent ligatures.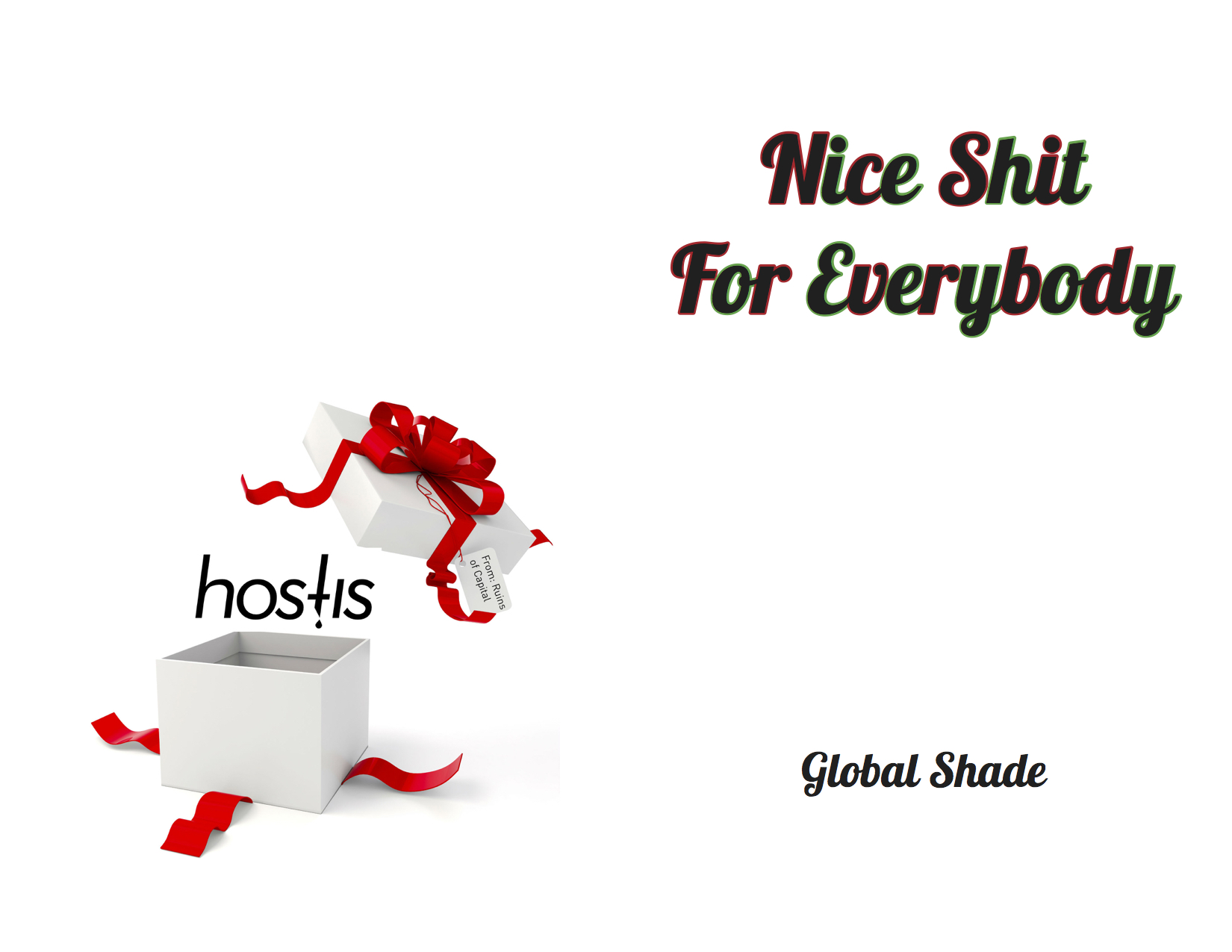 From Hostis Journal issue one.