This is an exercise in the sharing of ideas, of visions; a partial translation, summary, and a commentary and exemplification, or simply a montage, of some of the ideas found in the Invisible Committee's Now. From autonomies.org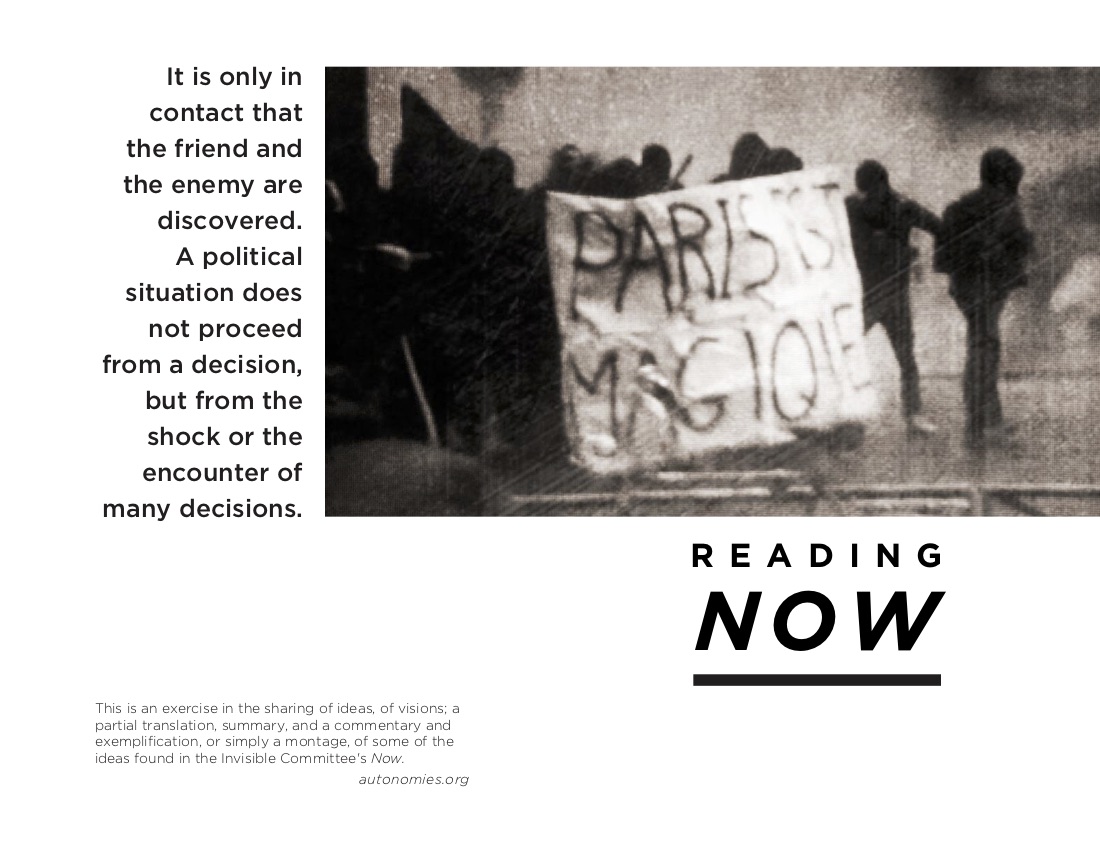 "Tomorrow is Cancelled" is the first chapter of Now, forthcoming by the Invisible Committee.
Translated without permission of the authors by Autonomies.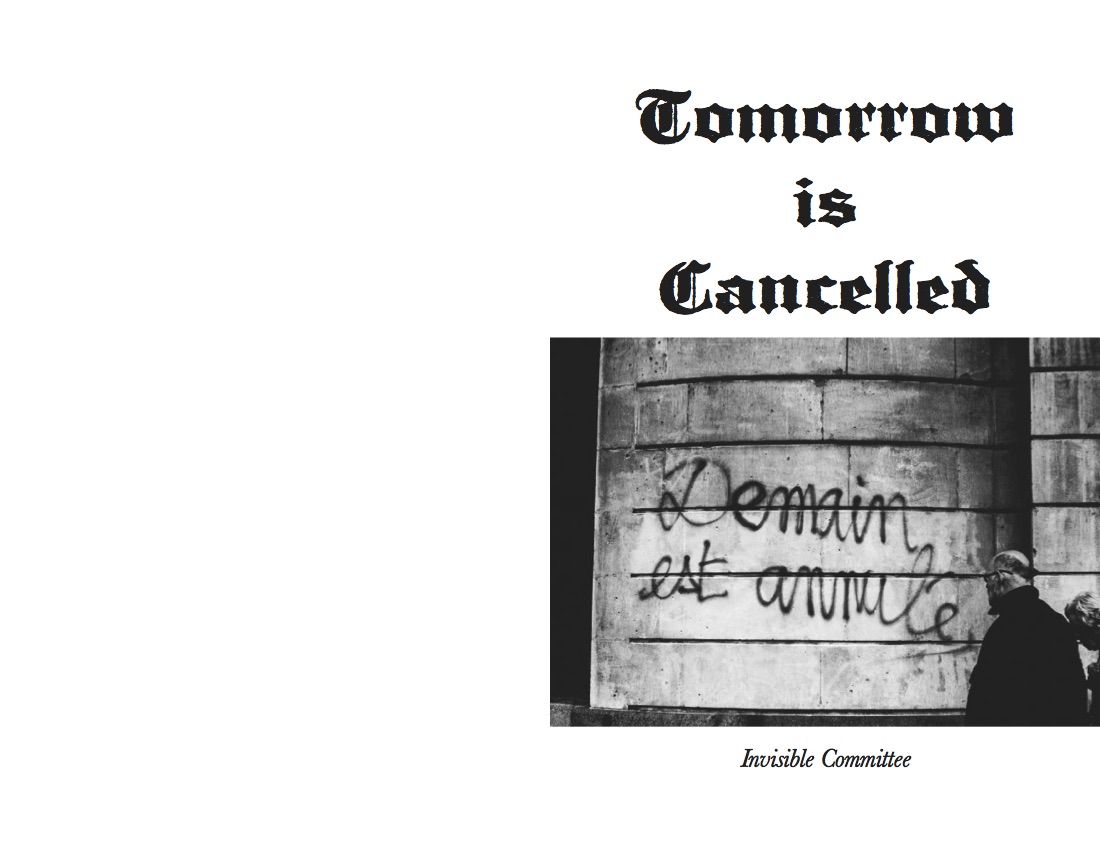 (Alternative PDF here)